Since its inception in September 2008, the Conquer Chiari Walk Across America has been held in 214 cities in 47 states with nearly 85,000 participating walkers, and has raised over 4.9 million dollars for research. These impressive numbers could not have been possible without the many dedicated Organizers & Volunteers who put so much time and dedication into each walk, sponsors from across the nation offering donated funds and services, and most importantly the participants.
CCWAA has been held in all but 3 states since 2008. Hawaii, Rhode Island, and Vermont. Anyone interested in hosting a future walk should sign up to our Email List. Emails are sent out in January with details on becoming an organizer for CCWAA.
The awareness is spreading!! It is our goal to have at least one walk in EVERY state. Check out the site history below to follow the annual fundraiser from the beginning.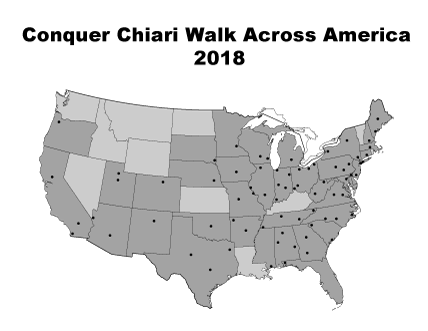 Alabama, Birmingham
Alabama, Buhl
Alabama, Tuskegee
Arizona, Bullhead City
Arizona, Phoenix
Arkansas, Little Rock
Arkansas, Springdale
California, High Desert
California, Sacramento
California, San Diego
Colorado, Longmont
Connecticut, Westbrook
Delaware, Wilmington
Florida, Pensacola
Georgia, Ashburn

Georgia, Covington
Illinois, Centralia
Illinois, Dixon
Illinois, Quincy
Indiana Columbus
Indiana Crawfordsville
Indiana, Decatur
Indiana, Evansville
Indiana, Laporte
Iowa, Des Moines
Maine, Central
Maine, Southern
Maryland, Baltimore
Massachusetts, Auburn
Michigan, Shelby TWP
Minnesota, Twin Cities
Mississippi, Bay St. Louis
Missouri, Jefferson City
Missouri, O'Fallon
Nebraska, Lincoln
New Hampshire, Nashua
New Jersey, Southern
New Mexico, Santa Fe
New York, Buffalo
New York, Long Island
New York, Newburgh
New York, Rome
New York, Staten Island
North Carolina, Aberdeen
North Carolina, Charlotte
Ohio, Dayton
Ohio, Bowling Green
Ohio, Cincinnati
Ohio, Huntsburg
Ohio, Parma
Oklahoma, Tulsa
Oregon, Salem
Pennsylvania, Lancaster
Pennsylvania, Lehigh Valley
Pennsylvania, Penns Creek
South Carolina, Charleston
South Carolina, Clemson
South Dakota, Canton
Tennesee, Knoxville
Tennesee, Memphis
Tennesee, Mountain City
Tennesee, Nashville
Texas, Abilene
Texas, Austin
Texas, DFW
Utah, Bluffdale
Virginia, Charlottesville
Virginia, Richmond
West Virginia, Charleston
West Virginia, Morgantown
Wisconsin, Madison Flyer
Wisconsin, Milwaukee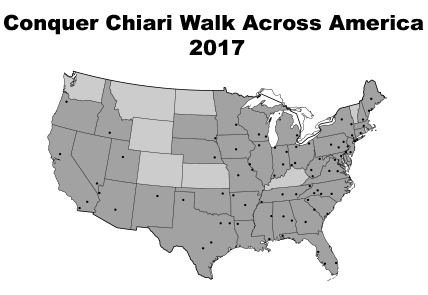 Alabama, Birmingham
Alabama, Tuskegee
Arizona, Bullhead City
Arizona, Phoenix
Arkansas, Little Rock
Arkansas, Springdale
California, Hemet
California, Sacramento
California, San Diego
Connecticut, Westbrook
Delaware, Wilmington
Florida, Ft. Meyers
Florida, Pensacola
Florida, Tampa
Florida, West Palm Beach
Georgia, Augusta
Georgia, Cordele
Idaho, Twin Falls
Illinois, Rock Falls
Illinois, Quincy
Indiana, Columbus
Indiana, Decatur
Indiana, Evansville
Indiana, La Porte
Iowa, Des Moines
Louisiana, Shreveport
Maine, Central
Maine, Southern
Maryland, Baltimore
Massachusetts, Auburn
Michigan, Shelby Twp.
Minnesota, Minneapolis
Mississippi, Bay St. Louis
Mississippi, Columbus
Missouri, Jefferson City
Missouri, O'Fallon
Nebraska, Lincoln
Nevada, Las Vegas
New Hampshire, Nashua
New Jersey, Southern
New Mexico, Santa Fe
New York, Albany
New York, Long Island
New York, Newburgh
New York, Rome
New York, Staten Island
North Carolina, Aberdeen
North Carolina, Charlotte
North Carolina, Hickory
North Carolina, Forest City
Ohio, Beavercreek
Ohio, Bowling Green
Ohio, Cincinnati
Ohio, Huntsburg
Oklahoma, Tulsa
Oregon, Salem
Pennsylvania, Lancaster
Pennsylvania, Lehigh Valley
Pennsylvania, Levittown
Pennsylvania, Penns Creek
South Carolina, Charleston
South Carolina, Clemson
South Dakota, Canton
Tennessee, Knoxville
Tennessee, Memphis
Tennessee, Mt Juliet
Tennessee, Mountain City
Texas, Austin
Texas, Dallas/Fort Worth
Texas, Henderson
Texas, San Antonio
Utah, Utah Valley
Virginia, Charlottesville
Virginia, Richmond
Virginia, South Riding
West Virginia, Bluefield
West Virginia, Charleston
West Virginia, Morgantown
Wisconsin, Madison
Wisconsin, Milwaukee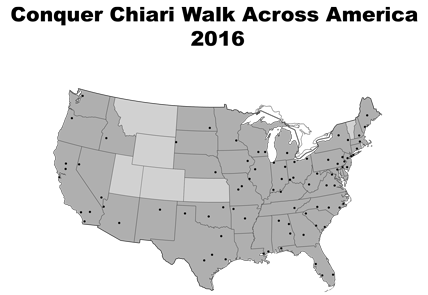 Alabama, Birmingham
Alabama, Piedmont
Alabama, Tuskegee
Arizona, Bullhead City
Arizona, Phoenix
Arkansas, Little Rock
Arkansas, Springdale
California, Bay Area
California, Durham
California, Irvine
California, Sacramento
California, San Diego
California, Victorville
Connecticut, Westbrook
Delaware, Wilmington
Florida, Ft. Meyers
Florida, Pensacola
Florida, Tampa
Florida, West Palm Beach
Georgia, Augusta
Georgia, Cordele
Idaho, Twin Falls
Illinois, Galesburg
Illinois, Quincy
Indiana, Columbus
Indiana, Decatur
Indiana, Evansville
Indiana, La Porte
Iowa, Cedar Rapids
Kentucky, Brandenburg
Louisiana, St. Tammany Parish
Maine, Central
Maine, Southern
Maryland, Severn
Massachusetts, Auburn
Michigan, Shelby Twp.
Minnesota, Minneapolis
Mississippi, Bay St. Louis
Missouri, Jefferson City
Missouri, St Peters
Nebraska, Lincoln
Nevada, Las Vegas
Nevada, Reno
New Hampshire, Nashua
New Jersey, Northern
New Jersey, Southern
New Mexico, Santa Fe
New York, Albany
New York, Long Island
New York, Rome
New York, Staten Island
North Carolina, Aberdeen
North Carolina, Bridgeton
North Carolina, Emerald Isle
North Carolina, Gastonia
North Dakota, Valley City
Ohio, Beavercreek
Ohio, Bowling Green
Ohio, Cincinnati
Ohio, Newbury
Oklahoma, Chickasha
Oklahoma, Tulsa
OR, Salem
Pennsylvania, Lancaster
Pennsylvania, Lehigh Valley
Pennsylvania, Levittown
Pennsylvania, Penns Creek
South Carolina, Charleston

South Carolina, Clemson
South Dakota, Spearfish
Tennessee, Knoxville
Texas, Amarillo
Texas, Austin
Texas, Dallas/Fort Worth
Texas, Houston
Texas, San Antiono
Virginia, Charlottesville
Virginia, Richmond
Virginia, South Riding
Washington, Seattle
West Virginia, Charleston
West Virginia, Morgantown
Wisconsin, Madison
Wisconsin, Milwaukee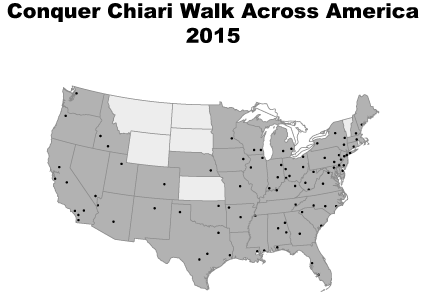 Alabama, Calera
Alabama, Piedmont
Alabama, Tuskegee
Arizona, Bullhead City
Arizona, Phoenix
Arkansas, Little Rock
Arkansas, Springdale
California, Fresno
California, Irvine
California, Sacramento
California, San Diego
California, San Jacinto
California, Santa Clara
California, Victorville
Colorado, Fountain
Connecticut, Westbrook
Delaware, Lewes
Delaware, Wilmington
Florida, Ft. Myers
Florida, Pensacola
Florida, Tampa
Georgia, Cordele
Idaho, Boise
Idaho, Twin Falls
Illinois, Chicago
Illinois, Galesburg
Indiana, Columbus
Indiana, Decatur
Indiana, Evansville
Iowa, Cedar Rapids
Kentucky, Brandenburg
Kentucky, West Liberty
Louisiana, Covington
Maine, Portland
Maryland, Severn
Massachusetts, Auburn
Michigan, Jackson
Michigan, Shelby Twp.
Minnesota, Minneapolis
Mississippi, Bay St. Louis
Mississippi, Southaven
Missouri, Jefferson City
Nebraska, Lincoln
Nevada, Las Vegas
New Hampshire, Nashua
New Jersey, Northern
New Jersey, Southern
New Mexico, Santa Fe
New York, Albany
New York, Buffalo
New York, Kingston

New York, Long Island
New York, Rome
New York, Staten Island
North Carolina, Aberdeen
North Carolina, Emerald Isle
North Carolina, Gastonia
Ohio, Beavercreek
Ohio, Cambridge
Ohio, Cincinnati
Ohio, Newbury
Oklahoma, Owasso
Oregon, Salem
Pennsylvania, Lancaster
Pennsylvania, Lehigh Valley
Pennsylvania, Levittown
Pennsylvania, Penns Creek
South Carolina, Charleston

South Carolina, Clemson
Tennessee, Sevier County
Texas, Amarillo
Texas, Austin
Texas, Beaumont
Texas, Dallas/Fort Worth
Texas, San Antonio
Utah, Salt Lake City
Virginia, Charlottesville
Virginia, South Riding
Washington, Seattle
West Virginia, Bluefield
West Virginia, Charleston
West Virginia, Morgantown
Wisconsin, Madison
Wisconsin, Milwaukee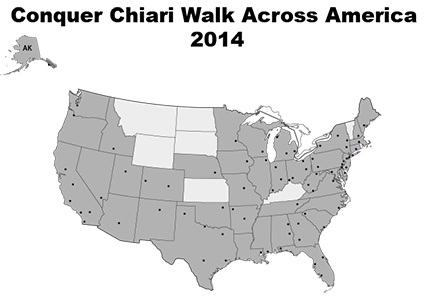 Alabama, Piedmont
Alabama, Tuskegee
Alaska, Sitka
Arizona, Phoenix
Arkansas, Little Rock
Arkansas, Springdale
California, Bakersfield
California, Fresno
California, Irvine
California, Sacramento
California, San Diego
California, Victorville
Colorado, Colorado Springs
Colorado, Grand Junction
Connecticut, Westbrook
Delaware, Lewes
Delaware, Wilmington
Florida, Ft. Myers
Florida, Orlando
Florida, Pensacola
Florida, Tampa
Georgia, Albany
Georgia, Atlanta
Idaho, Twin Falls
Illinois, Chicago
Indiana, Columbus
Indiana, Evansville
Indiana, Northwest
Iowa, Cedar Rapids
Louisiana, Covington
Maine, Portland
Maryland, Germantown
Massachusetts, Auburn
Michigan, Jackson
Michigan, Shelby Twp.
Michigan, Traverse City
Minnesota, Minneapolis
Mississippi, Bay St. Louis
Missouri, Jefferson City
Nebraska, Lincoln
Nevada, Las Vegas
New Hampshire, Nashua
New Jersey, Northern
New Jersey, Southern
New Mexico, Santa Fe
New York, Albany
New York, Buffalo
New York, Kingston
New York, Long Island
New York, Rome
New York, Staten Island
North Carolina, Emerald Isle
Ohio, Avon
Ohio, Beavercreek
Ohio, Cambridge
Ohio, Cincinnati
Oklahoma, Owasso
Oregon, Portland
Pennsylvania, Levittown
Pennsylvania, Mount Pleasant
Pennsylvania, New Castle
Pennsylvania, Philadelphia
South Carolina, Charleston
South Carolina, Clemson
Tennessee, Knoxville
Texas, Amarillo
Texas, Burkburnett
Texas, Dallas/Fort Worth
Texas, Houston
Texas, San Antonio
Utah, Utah Valley
Virginia, Fredericksburg
Washington, Tacoma
West Virginia, Charleston
West Virginia, Morgantown
West Virginia, Princeton
Wisconsin, Brookfield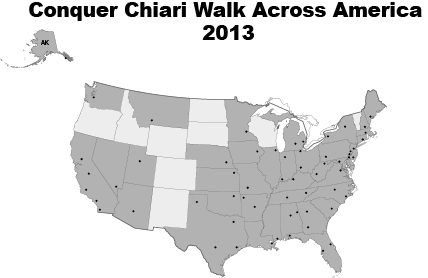 Alabama, Birmingham
Alabama, Piedmont
Alaska, Sitka
Arizona, Phoenix
Arkansas, Little Rock
Arkansas, Springdale
California, Bakersfield
California, Fresno
California, Irvine
California, Sacramento
California, San Diego
Connecticut, Westbrook
Delaware, Wilmington
Florida, Orlando
Florida, Pensacola
Florida, Tampa Bay
Georgia, Albany
Georgia, Atlanta
Illinois, Chicago
Indiana, Evansville
Indiana, Northwest
Iowa, Cedar Rapids
Kansas, Perry
Kentucky, Louisville
Louisiana, New Orleans
Maine, Portland
Maryland, Germantown
Massachusetts, Auburn
Michigan, Jackson
Michigan, Shelby Twp.
Minnesota, Minneapolis
Mississippi, Bay St. Louis
Missouri, Springfield
Montana, Bozeman
Nebraska, Lincoln
Nevada, Las Vegas
New Hampshire, Nashua
New Jersey, Northern
New Jersey, Southern
New York, Buffalo
New York, Rome
North Carolina, Emerald Isle
North Carolina, Raleigh
Ohio, Beavercreek
Ohio, Toledo
Oklahoma, Owasso
Pennsylvania, Levittown
Pennsylvania, Mount Pleasant
Pennsylvania, Philadelphia
South Carolina, Pineville
Tennessee, Columbia
Tennessee, Knoxville
Texas, Amarillo
Texas, Dallas/Fort Worth
Texas, Houston
Texas, San Antonio
Utah, Utah Valley
Virginia, Fredericksburg
Washington, Tacoma
West Virginia, Charleston
West Virginia, Morgantown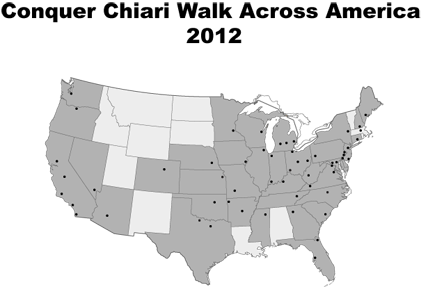 Arizona, Phoenix
Arkansas, Little Rock
Arkansas, Springdale
California, Bakersfield
California, Fresno
California, Irvine
California, Sacramento
California, San Diego
Colorado, Englewood
Connecticut, Westbrook
Delaware, Wilmington
Florida, Jacksonville
Florida, Tampa Bay
Georgia, Atlanta
Illinois, Chicago
Indiana, Evansville
Indiana, Northwest
Iowa, Burlington
Kansas, Lawrence
Kentucky, Louisville
Maine, Portland
Maryland, Germantown
Maryland, Severna Park
Massachusetts, Marlborough
Michigan, Battle Creek
Michigan, Jackson
Michigan, Shelby Twp.
Minnesota, Minneapolis
Missouri, Springfield
Nebraska, Lincoln
Nevada, Las Vegas
New Hampshire, Nashua
New Jersey, Northern
New Jersey, Southern
New York, Albany
North Carolina, Raleigh
Ohio, Cincinnati
Ohio, Columbus
Ohio, Flushing
Ohio, Toledo
Oklahoma, Tulsa
Pennsylvania, Levittown
Pennsylvania, Philadelphia
Pennsylvania, Pittsburgh
South Carolina, Pineville
Tennessee, Knoxville
Texas, Dallas/Fort Worth
Texas, Wichita Falls
Virginia, Fredericksburg
Virginia, Leesburg
Virginia, N. Tazewell
Washington, Tacoma
West Virginia, Charleston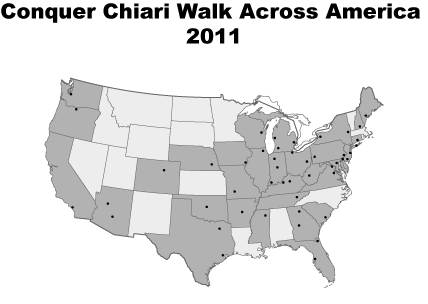 Arizona, Phoenix
Arizona, Prescott
Arkansas, Little Rock
California, Southern
Colorado, Englewood
Connecticut, Westbrook
Delaware, Wilmington
Florida, Jacksonville
Florida, Tampa Bay
Georgia, Byron
Georgia, Northeast
Illinois, Palatine
Indiana, Evansville
Indiana, Indianapolis
Indiana, Northwest
Iowa, Burlington
Kentucky, Lexington
Kentucky, Louisville
Maine, Portland
Maryland, Baltimore
Michigan, Decatur
Michigan, Jackson
Michigan, Shelby Twp.
Mississippi, Northeast
Missouri, Springfield
Nebraska, Lincoln
New Hampshire, Nashua
New Jersey, Long Branch
New Jersey, Southern
New York, Albany
New York, Buffalo
New York, Long Island
Ohio, Flushing
Ohio, Toledo
Oklahoma, Oklahoma City
Oregon, The Dalles
Pennsylvania, Philadelphia
Pennsylvania, Pittsburgh
South Carolina, Berkeley County
Tennessee, Knoxville
Texas, Houston
Texas, Plano
Virginia, Fredericksburg
Virginia, Leesburg
Washington, Seattle
West Virginia, Charleston
Wisconsin, De Pere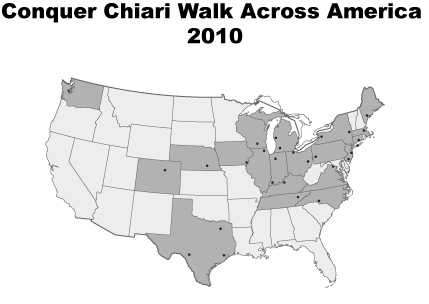 Colorado, Englewood
Connecticut, Westbrook
Illinois, Palatine
Indiana, Evansville
Indiana, Northwest
Iowa, Burlington
Kentucky, Louisville
Maine, Portland
Massachusetts, Somerville
Michigan, Shelby Twp.
Michigan, East Leroy
Nebraska, Omaha
New Jersey, Long Branch
New Jersey, Southern
New York, Albany
New York, Buffalo
New York, Long Island
North Carolina, Charlotte
Ohio, Flushing
Ohio, Toledo
Pennsylvania, Pittsburgh
South Carolina, Charleston
Tennessee, Knoxville
Texas, Houston
Texas, Plano
Texas, San Antonio
Virginia, Leesburg
Washington, Silverdale
Wisconsin, Madison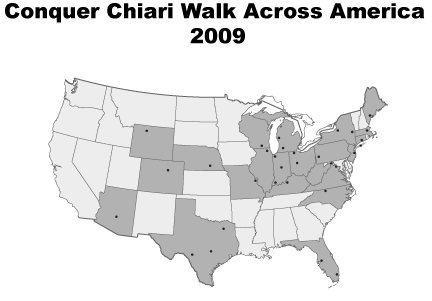 Arizona, Phoenix
Colorado, Englewood
Connecticut, Westbrook
Florida, Lithia
Florida, Pembroke Pines
Illinois, Palatine
Indiana, Evansville
Indiana, Indianapolis
Indiana, Lake County
Kentucky, Louisville
Maine, Portland
Massachusetts, Somerville
Michigan, Shelby Twp.
Michigan, Vicksburg
Missouri, St Peters
Nebraska, Sutton
New Jersey, Long Branch
New York, Albany
New York, Long Island
New York, Syracuse
North Carolina, Rockingham Co.
Ohio, Flushing
Ohio, Urbana
Pennsylvania, Pittsburgh
Texas, Austin
Texas, Plano
Texas, San Antonio
Virginia, Leesburg
West Virginia, Hedgesville
Wisconsin, Janesville
Wyoming, Cody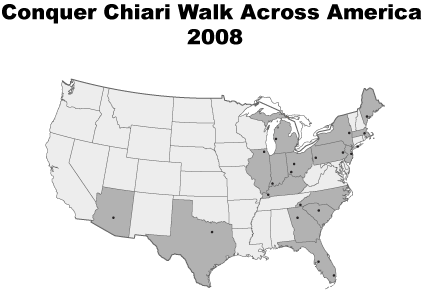 Arizona, Phoenix
Florida, Lithia
Florida, Pembroke Pines
Georgia, Atlanta
Illinois, N. Chicago
Indiana, Evansville
Kentucky, Benton
Maine, Portland
Massachusetts, Wrentham
Michigan, Shelby Township
New Jersey, Long Branch
New York, Albany
New York, Patchogue
North Carolina, Hayesville
Ohio, Urbana
Ohio, Westchester
Pennsylvania, Bethlehem
Pennsylvania, Pittsburgh
South Carolina, West Columbia
Texas, Fort Worth