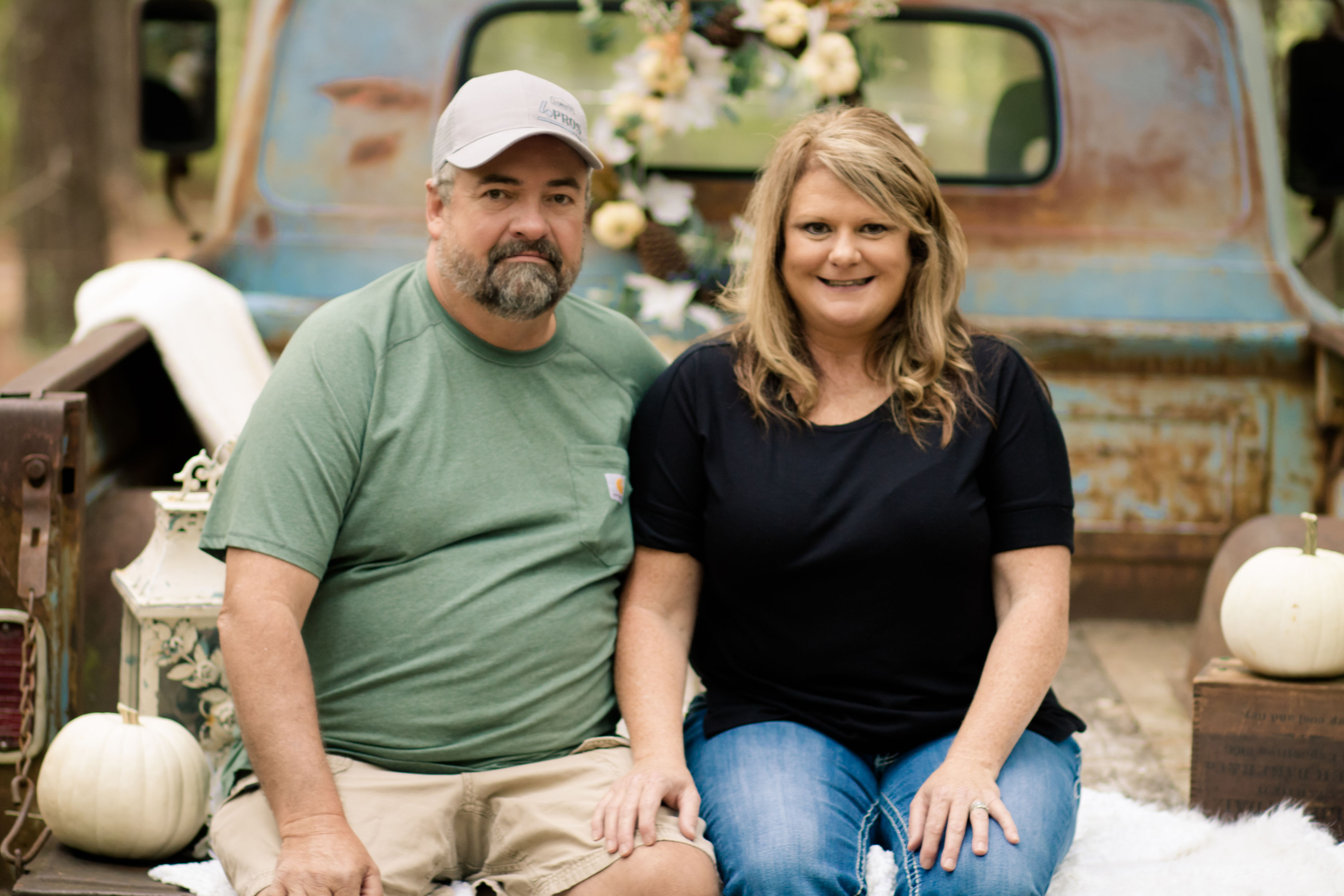 My name is April Roberts. I am married to my God sent husband, Tommy. We are blessed with three grown children, Shanda, Sloan, and Sarah along with five grand children, Alissa, Bryson, Cason, Emberlyn and Slaydon. My family and God is my strength to keep on every day.
In June 2009, I was diagnosed with Chiari & Syringomyelia. In November 2009, Dr. Patrick Pritchard performed a brain decompression and duraplasty at UAB hospital in Birmingham, Alabama. I must add, in my opinion Dr. Pritchard is the best neurosurgeon in the world.
My syrnix was and still is from C4 to T9. The surgery has kept my srynix from incresing in size. So, in my opinion it was a success.
However, as we know surgery is not a cure but a treatment. I still have headaches, numbness and weakness, foggy memory, difficulty concetration, neck and back pain, and other symptoms. By documentation and my chart, the neurosurgens say I should be blind or in a wheelchair. Thankfully, I'm not.
There was a time I felt crazy, felt like I was a hyperchondriac, and felt alone. I knew I absolutley could not be the only one that was going through this. This is when I decided to turn my story into an awareness.
After speaking to my sister; I researched different foundations and awarenss for Chiari. That is when I found Conquer Chiari!
In 2013, my sister, Myra Williams, and I organized the Piedmont, Alabama walk for Conquer Chiari Walk Across America. We were the first location to raise awarenss in Alabama for Conquer Chairi. Our walk was held in 2013,2014,2015, & 2016.
Through the awareness, we have met some amazing families that have been affected by Chiari & Syringomyelia. We have had many families to ask us when we were going to have another walk. Therefore, we are back. PIEDMONT ALABAMA is back on the map for Conquer Chiari.
If, I can help one person or one family; my mission through Chiari awareness is accomplished.
Through my Chiari journey; I want to give thanks to God for my strength and my ability to get up every day. I want to say thank you to my support system which is my family and my friends. To my chiari families; thank you for your stories and please know that I am here for you, always.