CCWAA'14 was a HUGE success!!! On Sept 20th, more than 13,000 people came together to fight against Chiari and so far have raised more than $680,000 for research!!

THANK YOU to all the volunteers and participants that made this incredible day happen.



Even though the walk is over, you can still sponsor a local walk, individual or team by clicking the links below.




---
Save The Date!!




The next walk will be on September 19th, 2015. If you are interested in holding a walk in 2015 we will be reaching out in late January, people interested can apply at that time. If you are not on our mailing list, you can Join Now

We also post updates to our Facebook frequently. Please LIKE us on Facebook for current research news, Conquer Chiari events and future walk updates.
---
National Sponsor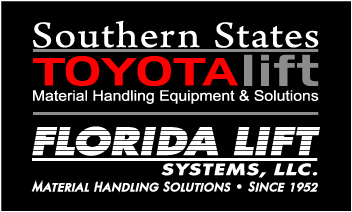 Conquer Chiari would like to thank Southern States Toyota Lift/Florida Lift Systems, for returning a 3rd year as our National Sponsor! Please click on the logo to visit their website.
"2012 marked our 60th year in the Forklift and Material Handling Equipment business, an accomplishment we are extremely proud of!
Going The EXTRA MILE means giving and doing more than what is expected. In our world, it means anticipating a customer's need before they are even aware of it. It means providing you with the service you expect and more, and doing it with a smile. To us, it is a way of life - and the only right way to conduct business."
---
2014 Media Coverage
Woman says her struggle with rare brain disorder will help her as a doctor
Houston, TX- Instead of starting her year at the University of Houston as she had planned, in August 2012 Martinez found herself in the office of neurosurgeon Dr. Dong Kim, professor and chairman of the Vivian L. Smith Department of Neurosurgery at UTHealth Medical School...
Read Article
Conquer Chiari Walk Across America Co-Sponsored by West Newton Family
West Newton, PA- When Tracy Lowanse's twin son and daughter were only 6 months old, the West Newton mother sensed something was wrong with her babies when they were dragging the left side of their body as they crawled and her daughter had some difficulties with feeding...
Read Article
Chiari Walk Hopes To Educate, Raise Funds
Charleston, WV- During her first week in the sixth grade, Keegan Shaffer, 11, was tasked to write about the most important event in her life. While her fellow students wrote about a sibling's birth or starting middle school, Shaffer chose to describe the nine-hour brain surgery she underwent as a child...
Read Article
Covington H.S. student prepares for Chiari Walk Across America: Musings by Marilou
Covington, LA- Sixteen-year-old Amanda Haley looks like any other high school junior. She is pretty and perky, flashes an incredible smile, and wears the latest fashions. However, Amanda, who cheers for Covington High School and blends in perfectly with her peers, is not just like everyone else...
Read Article
Rome Couple Raising Awareness Of Disease Many Doctors Haven't Heard About
Rome, NY- Nadine and Gene Horn of Rome are shining the light on a disease that many of us have never heard of and is "little known" in the medical community...
Read Article & Watch Video
Steelworkers Sponsor Walk to Support Medical Research
Mount Pleasant, PA- Steelworker Jake Lowanse, a member of Local Union 10-00886, and his wife, Tracy, face special challenges in raising twin children who were born with a little-known neurological disorder called Chiari malformation....
Read Article
Informative Radio Spot for Buffalo, NY Walk Site
Buffalo, NY- Segment recorded with Agnes Starr (organizer) and Chris Klein from 97 Rock. Air date March 23, on stations: 97Rock, 103.3 The Edge, Classic Hits 104.1, SportsRadio 1270, The Fan 7:30, and 1120am...
Listen Now