Opportunity to Participate in Chiari Research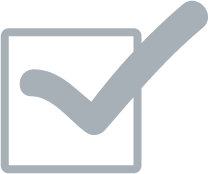 Conquer Chiari is looking for volunteers to participate in a research project, the Conquer Chiari Patient Registry.

The Conquer Chiari Patient Registry is a web accessed, secure database application that collects and stores demographic and health related data voluntarily provided by Chiari patients.

Participation in the Conquer Chiari Patient Registry is completely voluntary. Participants may enter as much or as little information about themselves as they like. The information collected will be used by Conquer Chiari and qualified researchers to study various aspects of Chiari malformation and its impact.

In general, and particularly for research purposes, the information collected is non-identifiable. This means that Conquer Chiari, and other researchers who are accessing the database, will not have access to the identity of the participants who have entered information into the database. It is important to understand the exceptions to this as stated in the privacy section of the Terms of Use and Privacy Policy document.
---
Who can participate?
The Conquer Chiari Patient Registry is looking for volunteers who have been diagnosed with Chiari. Participants must be 18 years of age or older in order to create an account; however, parents/guardians can enter information about children under 18 who have been diagnosed with Chiari. Similarly, if an adult with Chiari is unable to enter information through the internet, a caretaker/guardian may enter information for them.
---
What is involved?
Participants will register to create an account using a valid email address. Name and other contact information is NOT collected. Once an account is created, participants answer a series of questions grouped into tabs: Overview, Demographics, Symptom History, Diagnostic History, Surgical History, Outcomes – Surgical, Outcomes – Non Surgical, Medications, Complementary & Alternative Medicines, Quality of Life, Related Conditions. Participants do not have to answer every question, and the surveys can be answered over multiple sessions.

The Registry also contains a messaging system so that participants can be notified when new surveys are posted, as a reminder to update information, and to see if they are interested in participating in additional research studies.
---
What will the information that is entered be used for?
By collecting information about Chiari patients, Conquer Chiari hopes to advance the general understanding of Chiari and how it affects patients and their families. Specifically, but without limitation, the Conquer Chiari Patient Registry will be used:
By Conquer Chiari to study the natural history, epidemiology, diagnosis, treatment, and impact of Chiari on patients and their families;
By external researchers, with both IRB (Institutional Review Board) and Conquer Chiari permission, to study various aspects of the natural history, epidemiology, diagnosis, treatment, and impact of Chiari on patients and their families; and
As a means to contact, anonymously, Chiari patients who may be interested in participating in research studies.
---
What if I change my mind about participating?
Within the registry, users can select to deactivate their account. This will also preclude any data they have entered from being further accessed or used, provided that information previously disclosed to external researchers may be re-disclosed in connection with existing research activities.
---
Do participants get paid?
No, there is no monetary compensation for participating.
---
How will participants learn of the results of the research?
Once the Registry is sufficiently populated with information, Conquer Chiari will periodically post relevant statistics and results on the Conquer Chiari website. In addition, results may be published in Chiari & Syringomyelia News, Conquer Chiari's on-line newsletter. Finally, it is anticipated that the database will result in publications in peer-reviewed, medical journals.
Register